Asphalt Shingle Roofing Systems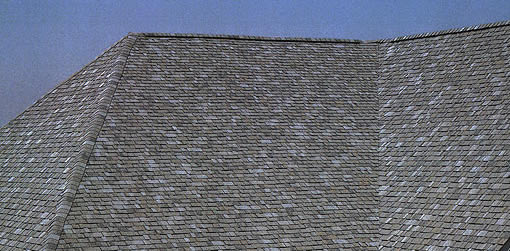 Weather is hard on your home. Your roof is exposed most of all: to wind, to rain, to hail, and especially to the harmful UV radiation from the sun. The most common and popular form of roofing is asphalt shingles. Asphalt shingles provide the protection your roof needs from inclement weather conditions.
Asphalt shingles have three components: a mat made from fiberglass or cardboard, an asphalt coating and a covering of granules. It is the asphalt that sheds the water. Shingles are designed so that the granules block the UV of the sun and protect the asphalt.
Asphalt shingles are an economical alternative compared to other types of roofing. They are available in a wide selection of colors to complement your home. And there is a choice of 20- to 35-year shingles, or even up to lifetime protection with some types.
Choosing which shingle type to replace your roof with is a big decision. Our roofing specialists can help you understand your options so that you can be confident that you have made the right choice.
If you're looking for a professional asphalt shingle roofer, then please give us a call today (416) 759-8567 or complete our online request form.